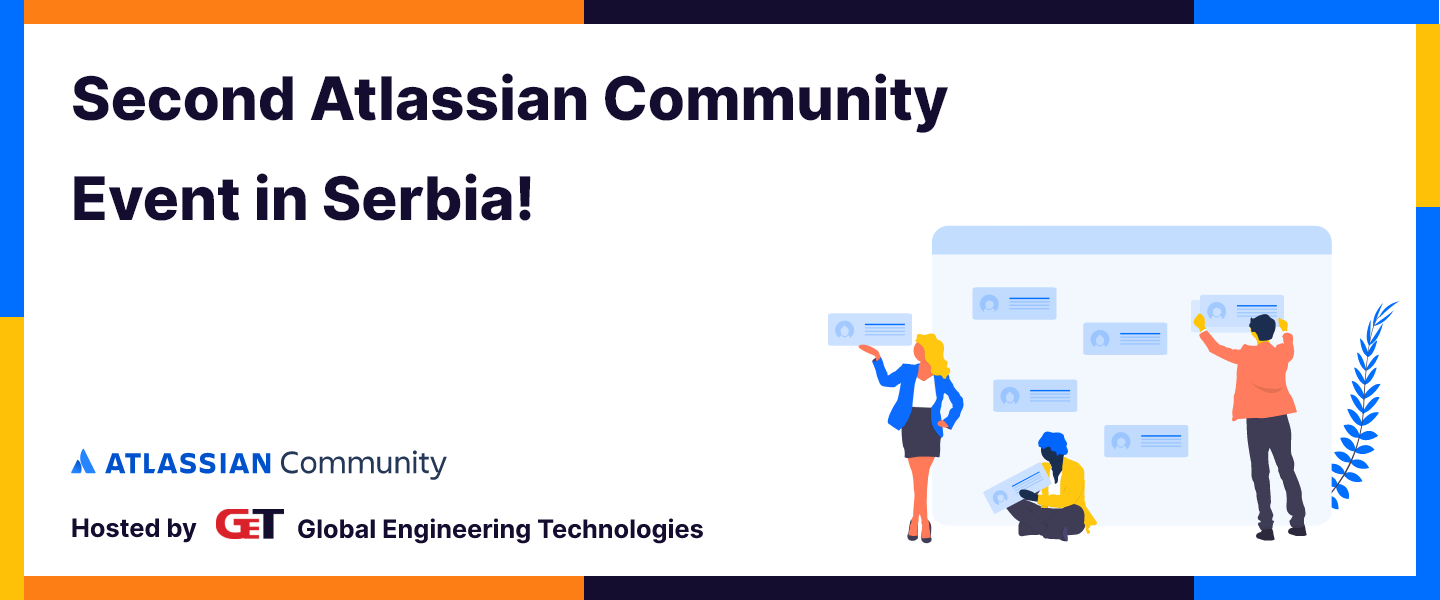 In 2019 Global Engineering Technologies had the opportunity to host the 1st ACE that was rewarded with numerous positive comments from participants. New topics emerged and we are delighted to continue to exchange the knowledge, experience, and connections.
This year, you will have a chance to hear our guest lecturer Boris Jockov from Stratus, and our colleague Aleksandar Milovac. Boris will tell us something more about Plugin Development for Confluence Server/Cloud Instances, while Aleksandar will be discussing Running full CI pipeline with Atlassian.
2nd ACE meetup is taking place on Thursday, March 19th,  from 6 to 9 PM. Meetup venue is Impact Hub, Makedonska 21.
Again, It's free for all Atlassian Users! Reserve your seat here.