SAP is a German multinational corporation that makes enterprise software to manage business operations and customer relations. SAP Business Suite is the most popular SAP product and it consists of integrated applications designed to execute, optimize and align Business and IT strategies. SAP ERP (Enterprise Resource Planning) and SAP SCM (Supply Chain Management) are parts of Business Suite.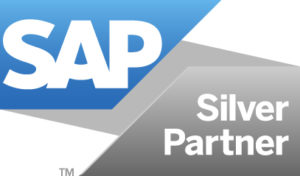 GET is an SAP silver partner and provides business consulting to customers through the design, development, implementation and integration of SAP solutions, with a focus in the Supply Chain Management.
Our team consists of consultants, developers and support engineers, who have a deep understanding of the SAP solutions, and can create value for our clients with their expertise and experience.
We have consultants with in-depth technical skills and SAP certifications in the following areas:
 SAP Extended Warehouse Management (C_EWM_94)

 Logistics Execution and Warehouse Management (C_TSCM66_65)

 Procurement & Materials Management (C_TSCM52_67)
Read More About SAP Services