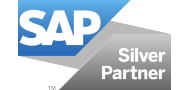 GET is an SAP silver partner and provides business consulting to customers through the design, development, implementation and integration of SAP solutions, with a focus in the Supply Chain Management.
Consulting services
With Warehouse Management as an area of expertise, our consulting team specializes in Supply Chain Management and integrated SAP modules & solutions.
Warehouse Management (SAP WM) & Extended WM (SAP EWM)
SAP EWM is a warehouse management solution to control and optimize processes and movements in the warehouse. It can be customized for efficient planning and executing of all logistics processes in the warehouse complex, offering flexibility for managing stock and goods movements. SAP EWM supports mapping of complex business processes, picking & putaway strategies, handling unit management, integration with RF (radio frequency) and MFS (material flow system).
Sales & Distribution (SAP SD)
Material Management (SAP MM)
Apparel & Footwear Solution (SAP AFS)
AFS is a solution developed by SAP and leaders in the Apparel and Footwear industry. It combines and extends SAP processes for manufacturing, procurement, and distribution specialized for apparel and footwear companies.
Financial & Controlling (SAP FI&CO)
ABAP development
Customize your SAP system to perfectly fit the needs of your organization and save time by automating repetitive tasks.
Functional & technical specification
Custom solution development
Enhancement of standard SAP programs
Outsourced support
Our team of support engineers can manage your system remotely in an efficient and cost-effective manner, using activities that include:
Day-to-day business operations (e.g. standardized activities and communication)
Incident management (e.g. IDoc issues, exception handling, troubleshooting)
System monitoring (e.g. performance issues, error logs, user management)
Business process documentation (Functional documentation, Standard Operating Procedures, Organization & Planning, Workflows & BPM)
Test management & automation

ECR/ECO (Engineering change requests & orders) process management
Maintaining test catalogs (test data & scenarios)
Configuring & Automating regression tests (e.g. eCATT, LSMW)
Test documentation & reporting.
Interface development
Connectivity and integration are important factors for successful implementation. We can configure 2-way communication between SAP and other systems.
RFC (Remote Function Call) interface set-up
Creation of an ALE distribution model (Application Link Enabling)
Data conversion & communication through EDI (Electronic Data Interchange)
Custom IDoc (Intermediate Document) types development
We have success stories related to connecting SAP with other ERP systems, Material Flow Control and Business Intelligence software.
Read More About the Partnership